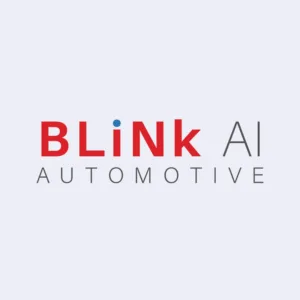 Addition of Vehicle Transportation Technology Provider Marks First Step into Transportation and Logistics' StandaAddition of AI-Enhanced Service Scheduling and Marketing Technology Company Increases Focus Around Automotive Standardsrds
MCLEAN, Va., October 18, 2023– The Standards for Technology in Automotive Retail (STAR), automotive's leading IT standards organization, announced that it recently added AI-enhanced Customer Engagement SaaS Platform provider, BLiNk AI Automotive, to its association membership.
Muasir Khalil, Founder and Chief Technical Officer of BLiNk AI, expressed the company's enthusiasm for joining STAR: "We are very excited about joining STAR. AI represents a significant opportunity for the automotive industry, but its true potential will be realized when standardized practices are adopted. BLiNk AI is committed to the development of these standards and collaborating closely with STAR and its esteemed members to ensure a brighter future for automotive AI."
BLiNk AI Automotive, led by Chief Executive Officer Dave Perry, made the conscious decision to invest heavily into AI R&D with the intent to dramatically improve the service customer experience while driving operational improvements for the dealership. Commonly adopted into the Fixed Operations of leading dealerships, BLiNk AI leverages AI technology throughout their platform, including phone automation, service scheduling, and vehicle status checks, radically improving customer satisfaction, shop flow and Fixed-Ops profitability.
"With STAR's focus on regulatory and technology standards sitting at the intersection of manufacturers, vendors and dealers, there couldn't be a better time for BLiNk AI to join," said JP Garvey, chairman of STAR and president of the Garvey Automotive Group. "We are especially pleased to welcome them as members of our newly inaugurated AI working group."
As a result of the increasing interest in STAR's standards from several AI-focused technology organizations, STAR will be launching a workgroup to specifically address the need for AI-specific standards in automotive, beginning in 2024. BLiNk AI will be leading the group's initial year of work alongside the rest of STAR's members.
About BLiNK AI Automotive
Founded by AI engineers in 2017, BLiNk AI has deep experience in AI and provides the Auto Industry's most complete AI-enhanced Customer Engagement SaaS Platform. BLiNk AI focuses on the customer's experience first to provide dealers with the highest converting AI-enhanced service scheduling, automated phone scheduling and dealership marketing. BLiNk AI's platform can also provide service customers with the status of their vehicle already in service, as well as engage the customer for new and used vehicle sales.
About STAR
Standards for Technology in Automotive Retail (STAR) is a nonprofit organization whose members include dealers, original equipment manufacturers, retail system providers, and automotive-related industry organizations. STAR uses non-proprietary technology (IT) standards as a catalyst in fulfilling the business information needs of dealers and manufacturers while reducing the time and effort required to support related activities. Collectively, STAR develops industry standards and emerging technologies for the benefit of retail automotive dealers. Incorporated in 2001, STAR defines industry standards for automotive retail, standard architecture that supports global data interoperability, and standardizes the dealership IT infrastructure. To learn more about joining STAR, please visit starstandard.org or follow the latest updates on LinkedIn.