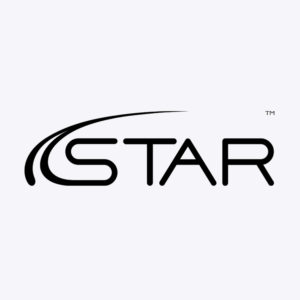 Domain Model Maps Automotive's Service Scheduling Process for Dealers and Vendors
McLean, Va., June 7, 2023– The Standards for Technology in Automotive Retail (STAR), automotive's leading IT standards organization, announced today the publication of the industry's first Service Scheduling process standards API.
The approved Service Scheduling API provides a domain model that maps the automotive service scheduling process. Included in this are industry standards related to the dealership's identifier and vehicle information. Vehicle mileage, appointment history, service advisor availability, recommended service list, transportation options and more are included in this release.
"It's 2023 and customers expect the convenience of being able to schedule their service visits online", said JP Garvey, owner of Garvey Auto Group and vice president of STAR. "Until now there hasn't been a standard by which technology companies could build around for interoperability. This has hurt innovation and led to a worse customer experience- especially in complicated scenarios such as multi-franchise, single rooftop dealerships. With the launch of this Service Scheduling API, STAR is once again leading the pack when it comes to providing tools for manufacturers, dealers, and technology companies to come together and provide the best possible experience".
This API standard assists dealers, software vendors, and OEMs alike in creating interoperability between consumer websites, mobile apps, and dealership systems to offer seamless online scheduling options for consumers. This contributes towards increasing consumer demands for enhanced digital experiences within automotive dealerships.
This release is a continuation of STAR's ongoing efforts to release more API standards for the automotive industry throughout the year. The approved API standard is already in use at Nissan North America and Toyota Motor North America.
"At Reynolds and Reynolds, we strive to help dealerships achieve exceptional outcomes through a great consumer and employee experience, but we are one player in a field of many," noted Shawn Leibold, director of industry relations at Reynolds and Reynolds and co-chair of STAR. "This API standard is a great example of collaboration that puts the success of dealers in the forefront and helps our entire industry grow."
As with all of STAR's standards, these launches are the result of collaborative efforts and best practices across STAR's members- OEM executives, retail automotive Dealer Principals, representatives from the National Automotive Dealers Association (NADA), and leading technology providers. STAR's Service Scheduling process standards API is free and available for download to businesses worldwide. To learn more, visit starstandard.org.
About STAR
Standards for Technology in Automotive Retail (STAR) is a nonprofit organization whose members include dealers, original equipment manufacturers, retail system providers, and automotive-related industry organizations. STAR uses non-proprietary technology (IT) standards as a catalyst in fulfilling the business information needs of dealers and manufacturers while reducing the time and effort required to support related activities. Collectively, STAR develops industry standards and emerging technologies for the benefit of retail automotive dealers. Incorporated in 2001, STAR defines industry standards for automotive retail, standard architecture that supports global data interoperability, and standardizes the dealership IT infrastructure.